Note: Shimonanosato Shuraku Katsudou Senta (SSKS), is the partnership between Shimonanosato, Yumenomori Campground, and Mukai Craft Brewing. More details here.

Activities available at SSKS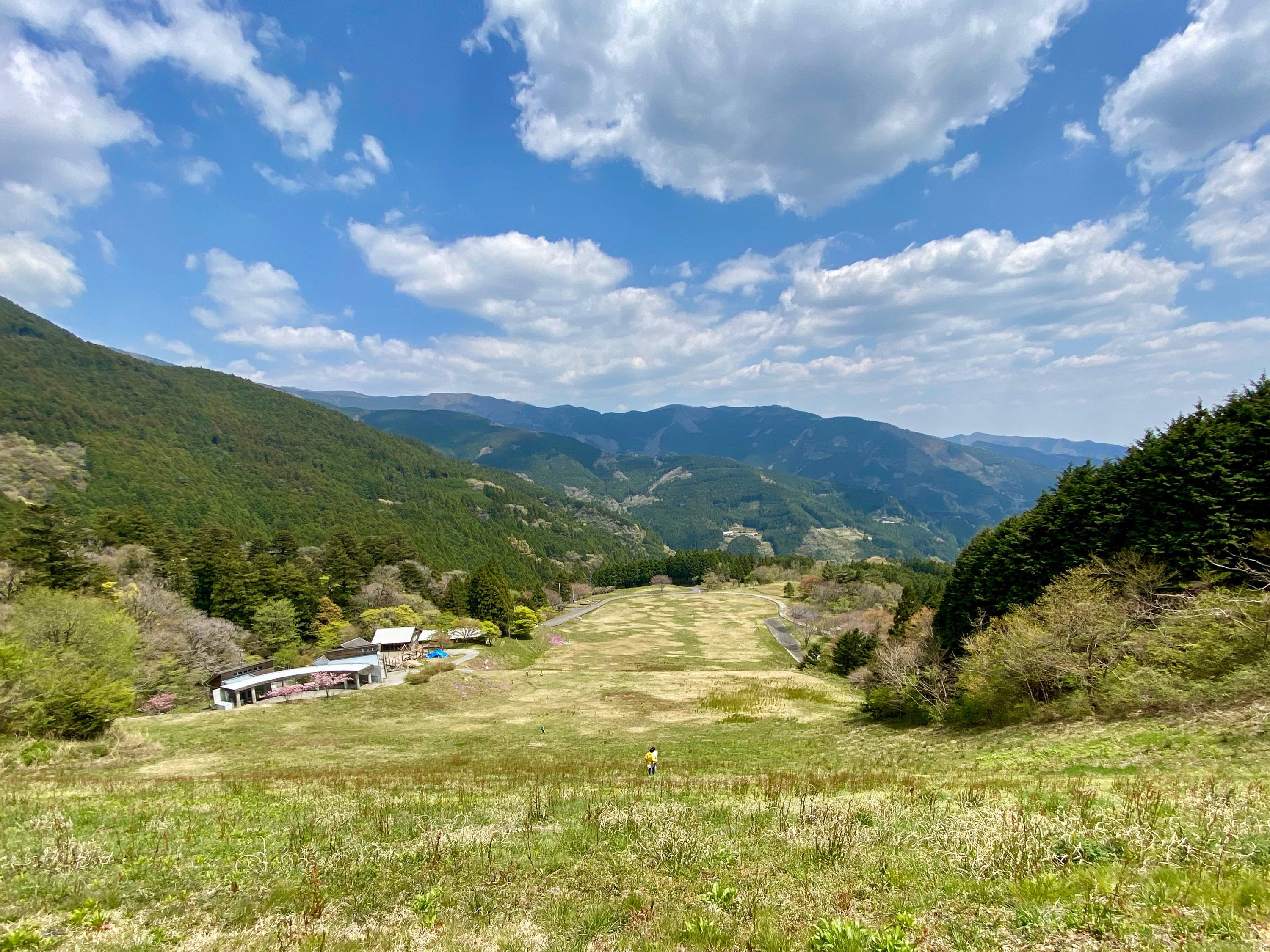 (#1 on map) Agawa Sky Park is a 15 minute drive up the hill from us. Formerly a ski resort, this area now offers paragliding.You can also great views from the picnic and camping area.

(#2 on map) Nisho Shrine is a peaceful 12 minute walk down stream from us. Very easy to find. Just stay on the path and go uphill when you get to the shrine gate. You'll find impressively large cedar trees next to the shrine. If you are visiting in November aim to visit when kagura is performed.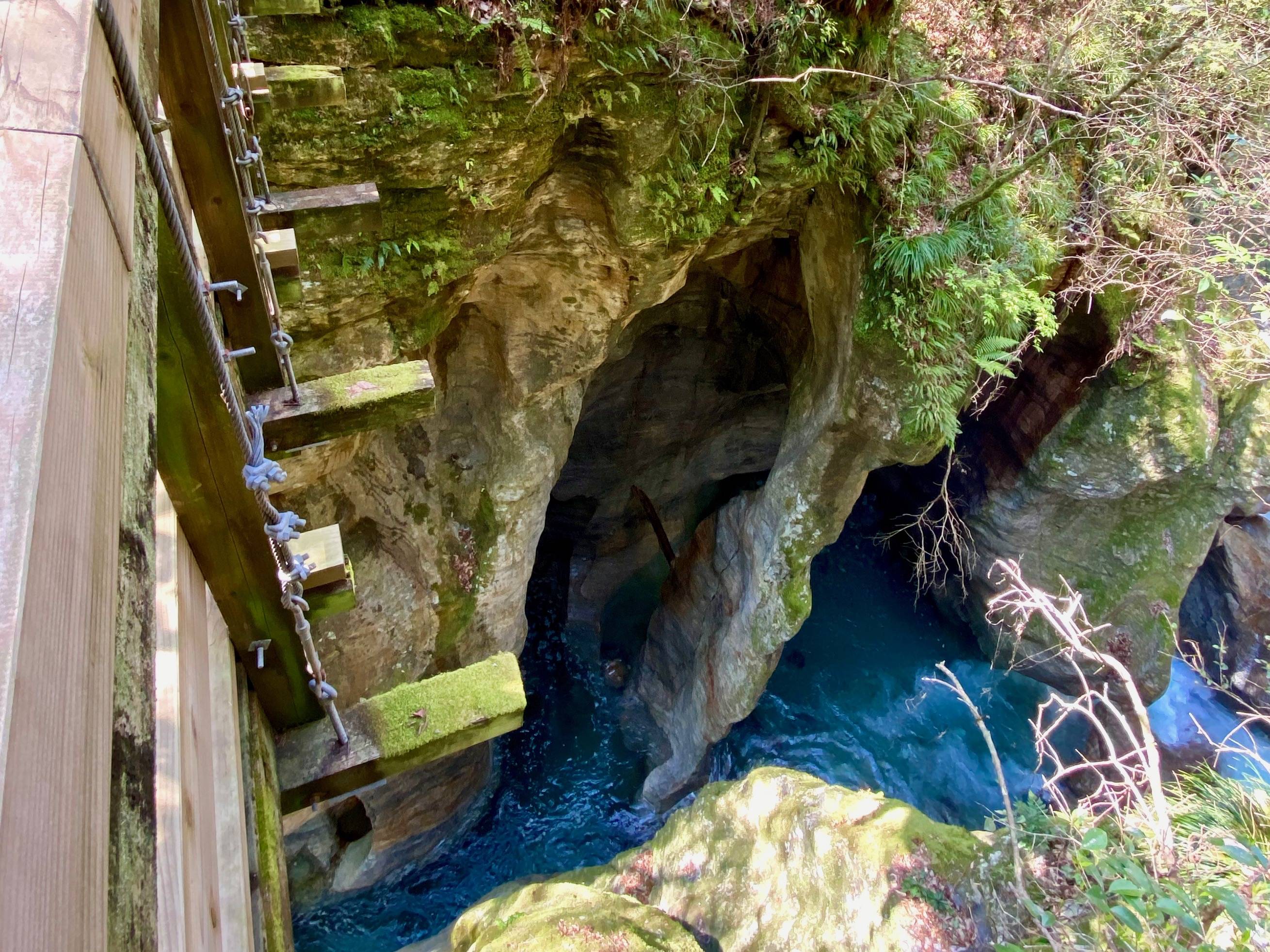 (#3 on map) Ishibashira is an impressive rock pillar that vertically shoots out of the Nakatsu River. Located just next to route 363, because of limited parking options walking from Nakatsu Gorge is the best way to access this geological phenomenon. It is certainly worth a trip if you have the time. And if you're up for the adventure we highly recommend the canyoning trip by NiyodoAdventures (see below).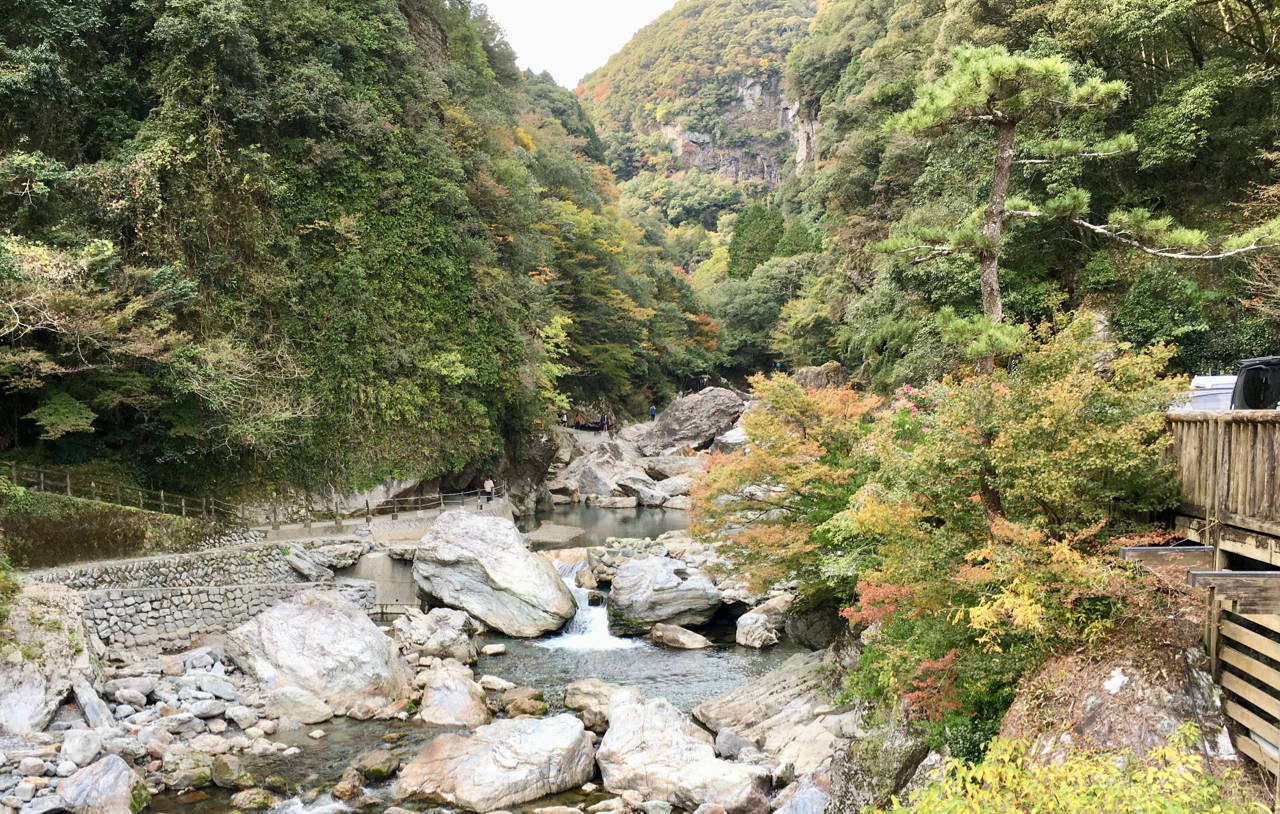 (#4 on map) Nakatsu Gorge Prefectural Park - This park is amazing, and it is free! Great views of the Nakatsu River with huge rock formations and seriously steep mountains. To top it off there is a fantastic waterfall at the end of the main trail (takes about 15 to 25 minutes to walk). If you have the time check out the other trails to more great views. Excellent guide service (in Japanese and English) is available too.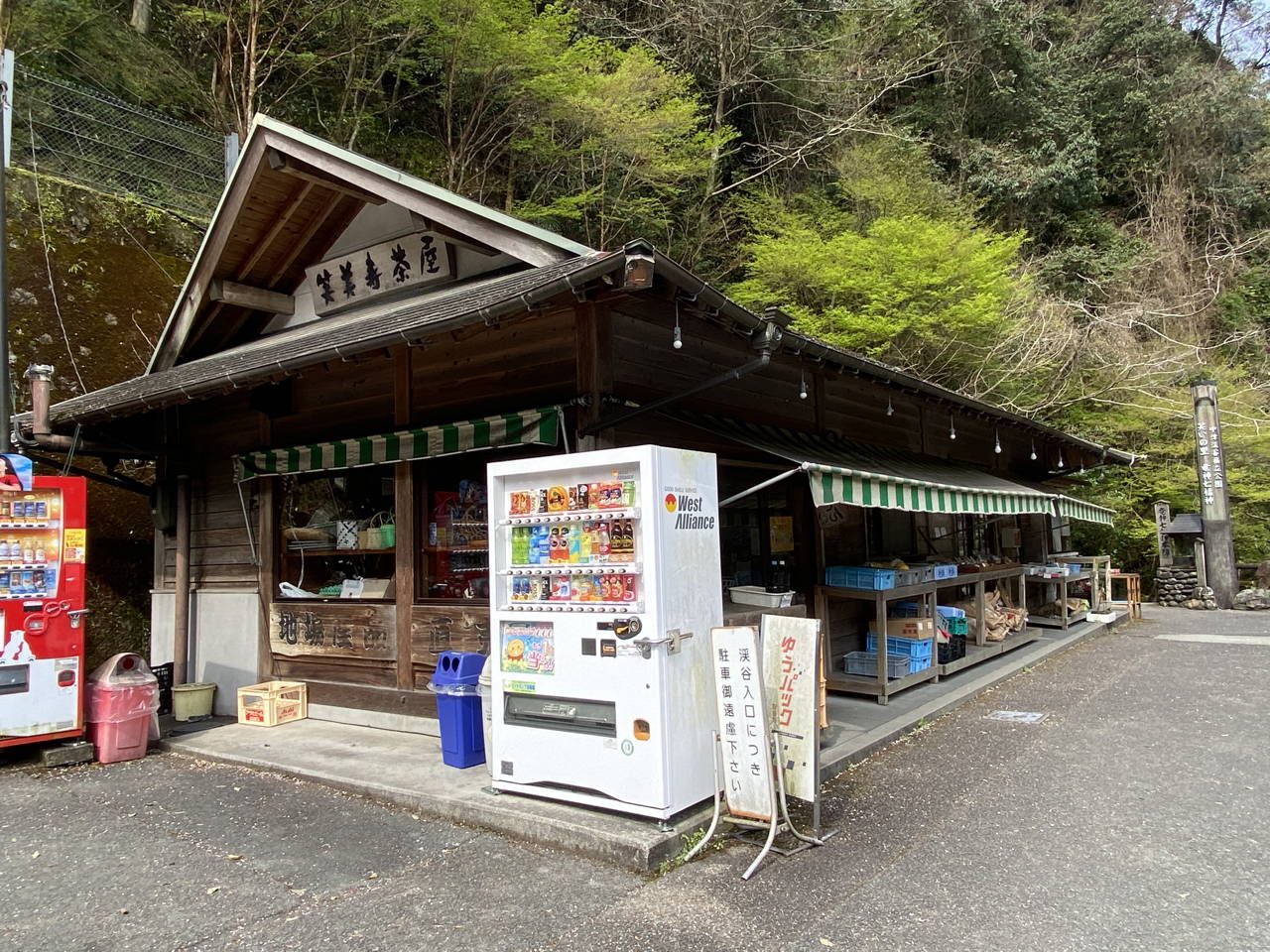 (#5 on map) Ebisujyaya - Soba, udon, and other quick hot meals. You can find also find souvenirs, snacks, drinks, and some local produce in a farmer's market style.
(#6 on map) Yunomori is a modern resort with hotel rooms, private bungalows, traditional onsen, a great restaurant. It's a great stop before, during, or after your visit to our taproom!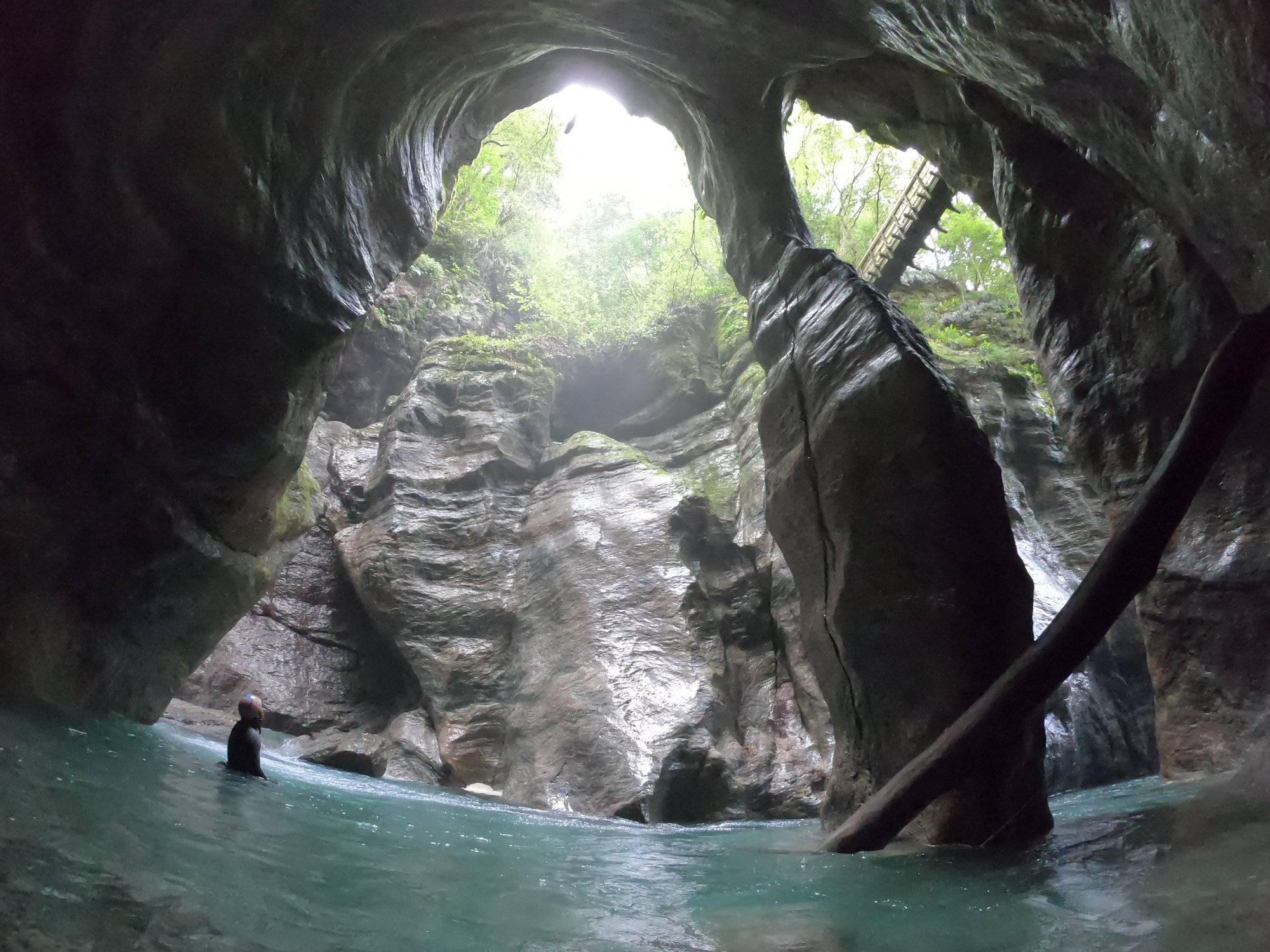 (#7 on map) NiyodoAdventure - Interested in canyoning or packrafting? NiyodoAdventure offers professional guided tours through some of the most beautiful parts of Nakatsu Gorge. How about getting an adrenaline rush before your visit to Blue Brew?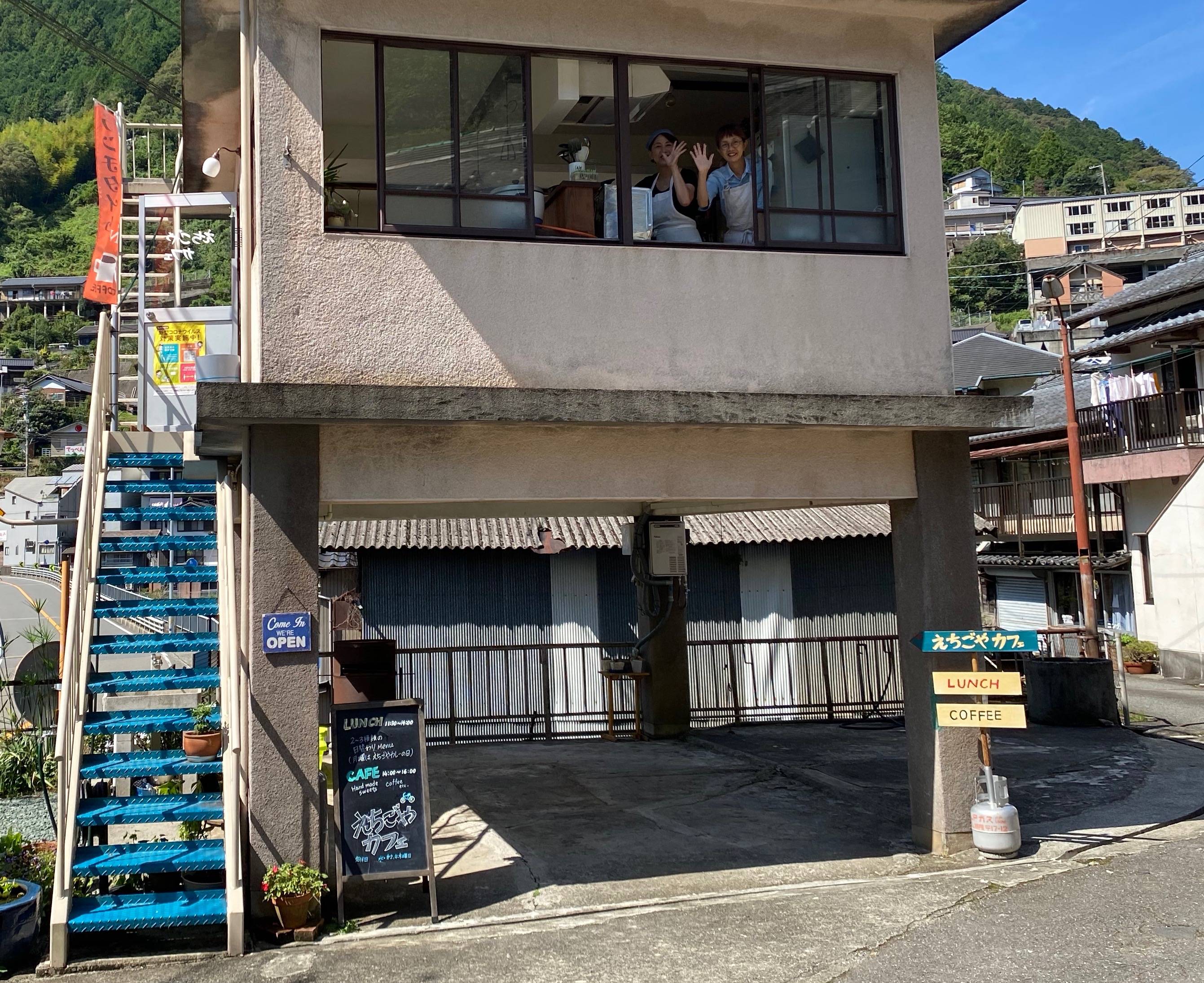 (#8 on map) Echigoya cafe - This is a cute cafe on the second floor of a building with great views of the area including the Niyodogawa River. They serve lunch, snacks, and drinks. It is a great place to relax before or after your visit to Blue Brew.