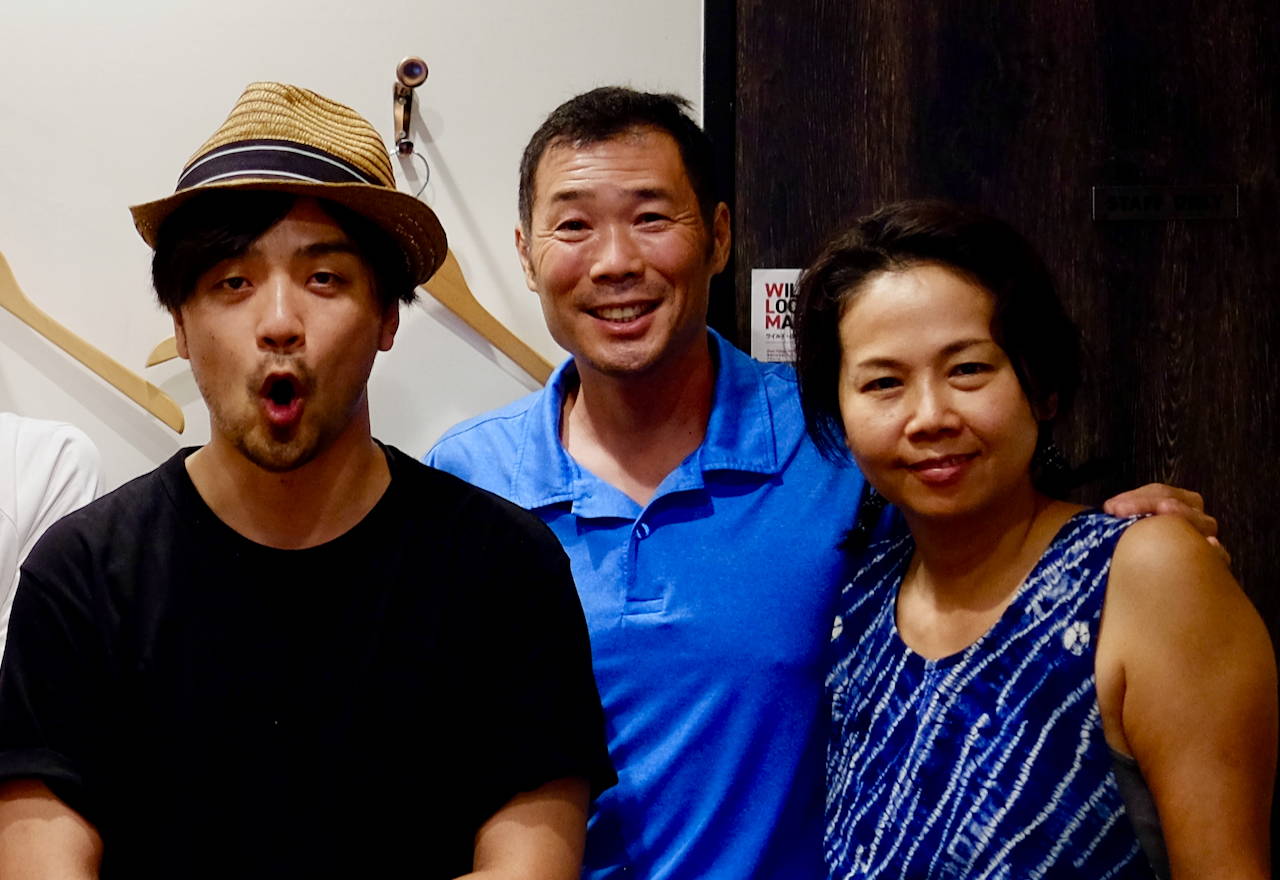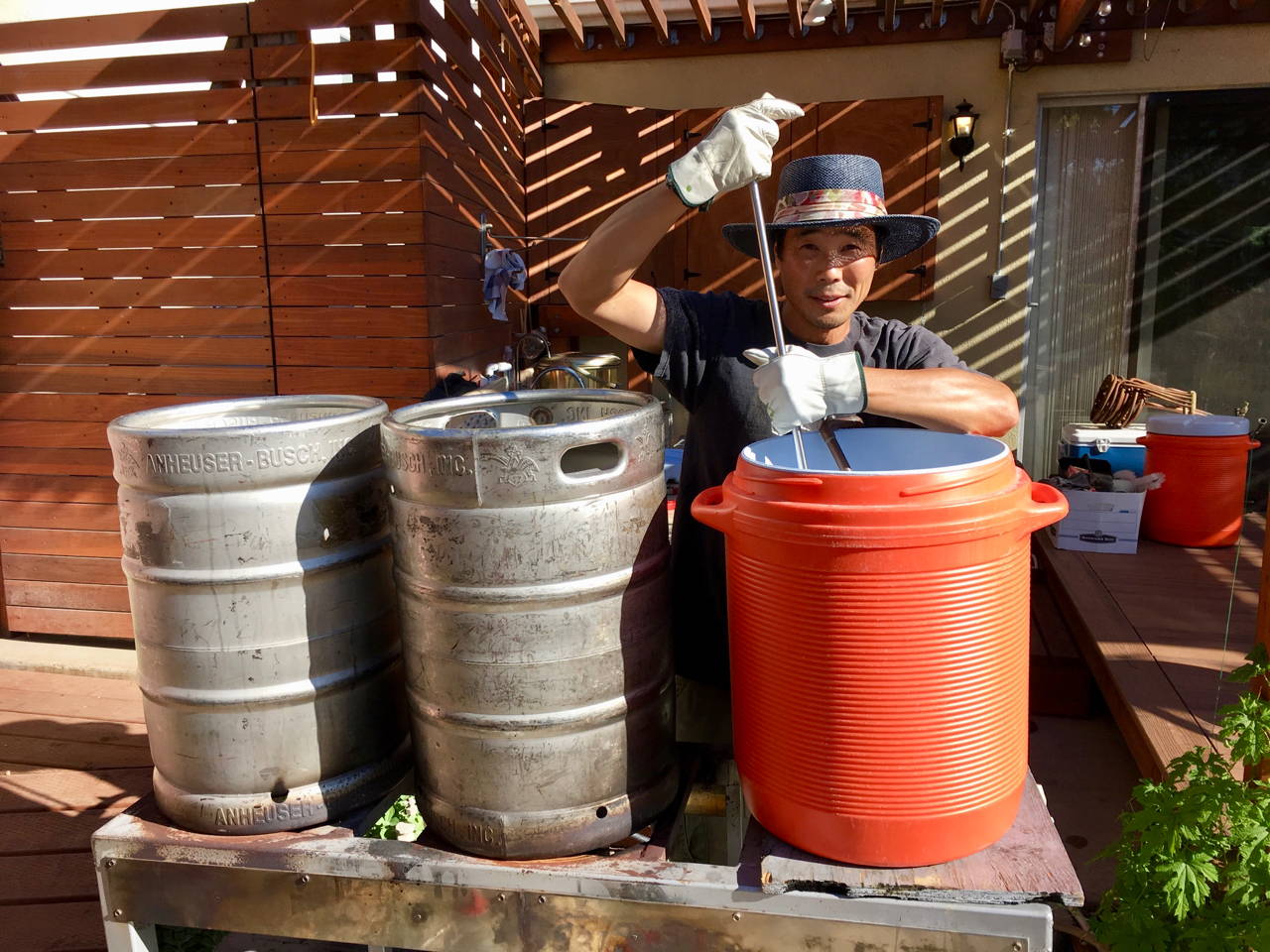 From the Homebrewing days in California.

Ken and Masako were living comfortable lives in California for many years before moving to Niyodogawa-cho. Masako was a pre-school teacher. Ken was a high school chemistry teacher. Ken's hobby was homebrewing, and Masako's hobby was drinking Ken's homebrew. As teachers they spent their summers traveling, often to Japan. A friend suggested they move to Kochi prefecture to start a brewery. Although taken as a joke at first, one thing led to another and soon they were committed to starting Mukai Craft Brewing in a quaint town surrounded by beautiful nature, and populated by nice people -- a place called Niyodogawa-cho.
They prepared for over a year before making the move to Japan. During that transitional period they met Yujin, a native of Kochi prefecture living in Los Angeles with a knack for cool designs. He soon joined the team.

In February 2019 Ken and Masako moved to Niyodogawa-cho. They got to work immediately to launch Mukai Craft Brewing Incorporated and obtain their beer (happoshu) production and sales licence. They worked closely with breweries, government entities, and a variety of other partners to plan out their location, building, equipment, and business plan. In October 2020 Mukai Craft Brewing opened for business.
Ken loved making beer from the time he got started as a homebrewer in 2005. He enjoyed sharing his brews with friends and fellow brewers, and he often shared his beers at parties, festivals, weddings, etc. Ken's beers evolved over the years because of his philosophy to "Keep on experimenting, keep on learning, and keep on pursuing delicious beers!" His science teaching background obviously had a huge influence on his pursuit of making delicious beers. During their transition Ken experimented with ingredients grown in Niyodogawa-cho resulting in the recipes for "2410", "439", and "17". He's constantly refining these and other recipes and developing new ones as he gets to know more of Niyodogawa-cho's fresh and tasty ingredients.